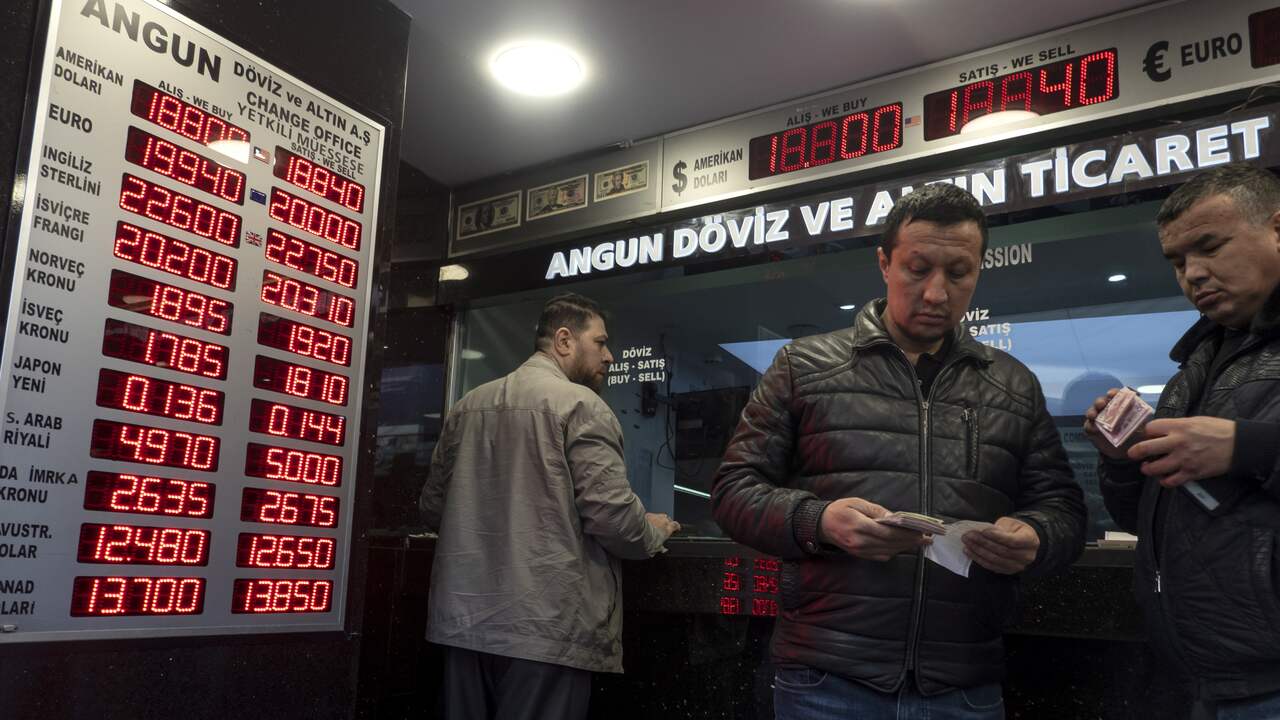 Life in Turkey became 72 percent more expensive last year
In Turkey, products and services were on average 72.3 percent more expensive last year than in 2021. In December, inflation eased to 64.3 percent. This was due to lower energy prices, according to TÜIK, the Turkish statistics agency.
Turkey's central bank expects inflation to fall further this year to 22.3%, with energy prices also falling. In 2024, prices are expected to increase by an average of 8.8%.
According to experts, the high inflation in Turkey is due, among other things, to the unusual policies of President Recep Tayyip Erdogan. At his request, the Central Bank lowered interest rates several times. But according to economists, it is wiser to raise interest rates in times of inflation. Erdogan does the exact opposite.
The Turkish president hopes that this will boost production growth. But because of his policy, the value of the Turkish lira fell sharply against the dollar. As a result, the goods that the country had to import became very expensive.
Erdogan has recently taken a number of measures to improve the purchasing power of the Turkish population. For example, the minimum wage was raised by 55 percent at the beginning of this year. In addition, about 3 billion euros have been made available to banks. They can then loan that money to companies.
"Pop culture enthusiast. Unable to type with boxing gloves on. Analyst. Student. Explorer."