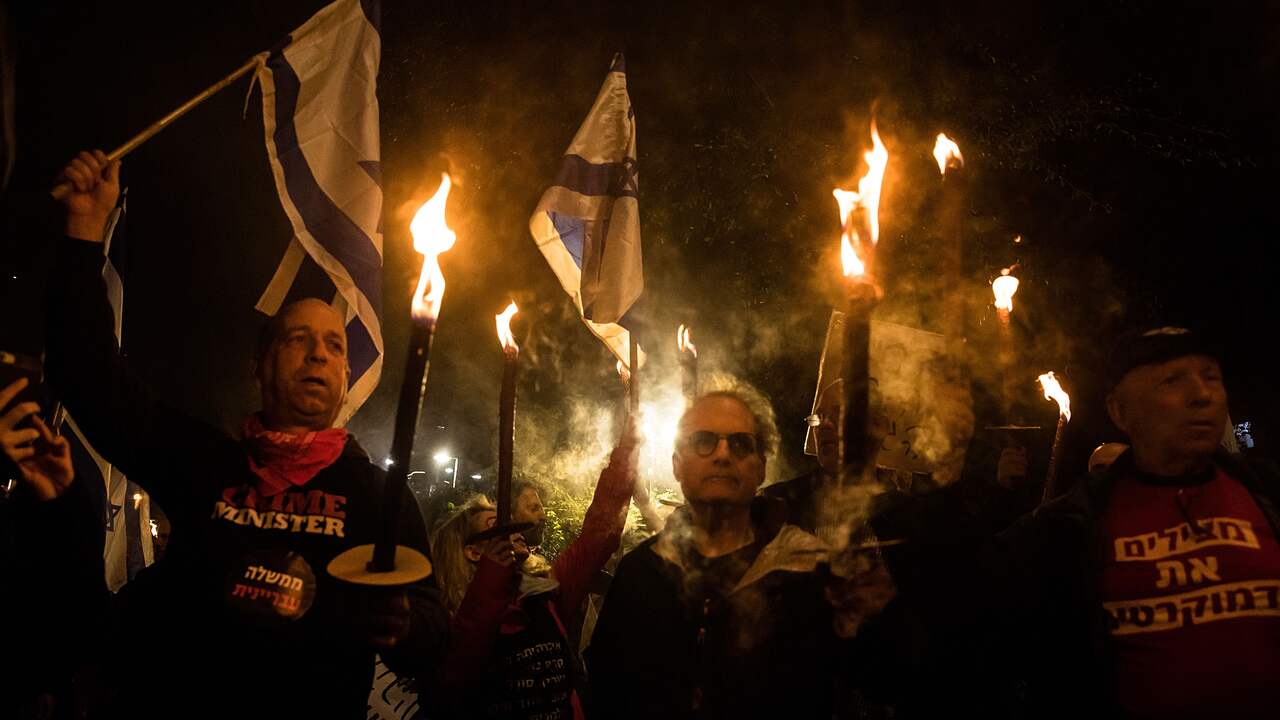 Large demonstration in Tel Aviv against the new far-right government in Israel | Abroad
Thousands of people took to the streets in the Israeli city of Tel Aviv on Saturday night. They are demonstrating against the new far-right government of Benjamin Netanyahu.
The demonstrators gathered in the center of the Israeli coastal city and paraded through the streets. They waved Israeli flags and carried banners with texts against the far-right government installed at the end of December.
According to the organizers, the protests are aimed, among other things, at the plans of the new Minister of Justice, Garev Levin, to weaken the judiciary. For example, a majority of parliament must be able to pass a law, even if the Supreme Court decides that it violates the constitution. Levin also wants to change the composition of the institute that appoints judges.
"We will not allow our country to be destroyed! We will continue to fight for our democracy," Merav Michaeli of the Social Democratic Workers' Party, who took part in the demonstration, wrote on Twitter. "If we don't take to the streets, we will lose our democracy," protester Huey Boim told reporters.
According to observers, Israel currently has the most right-wing government the country has ever known. The coalition is based, among other things, on the Religious Zionist Party (RZ), which staunchly opposes the creation of a Palestinian state and wants to annex more occupied lands through illegal settlements.
"Pop culture enthusiast. Unable to type with boxing gloves on. Analyst. Student. Explorer."