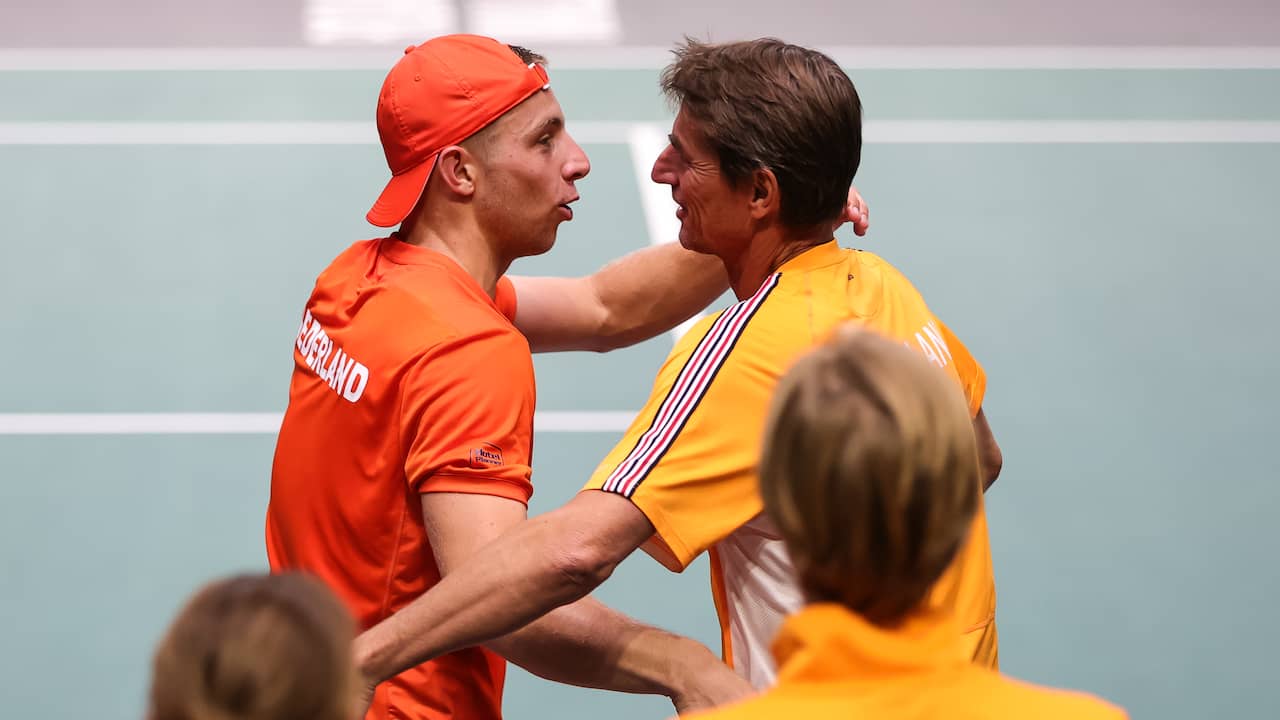 Greek Spor are disappointed by the "crazy" finish against Tiafoe: "You don't want to win like this" | Tennis
14 sep 2023 om 23:07 Update: 3 uur geleden
Talon Grekpor is disappointed with the way his match against Frances Tiafoe ended in the Davis Cup Finals in Split on Thursday. The Dutchman felt that his American opponent was feeling very frustrated in the tiebreak of the deciding set.
"It was a crazy end to the match," said the 27-year-old Greek Spor. "I have no idea what happened." Ziggo Sports After his surprise victory over Tiafoe.
The Greek path defeated Tiafoe in three sets: 6-3, 6-7 (7), and 7-6 (2). North Hollander got the final point as a gift from the world number eleven.
Tiafoe clashed with the referee on match point and smashed his racket in anger. Earlier in the match, the American had already received a warning, which resulted in the Greek track being awarded the decisive point without playing.
Grek Baur expressed his disappointment, saying: "You don't want to end a match like this. Especially after a match at such a high level." He added, "But obviously I am very happy to win and secure the points."
"The victory over Tiafoe shows that I am on the right path."
Greek Spor won only once in their career against a player in the top ten of the world rankings. Early last month, Taylor defeated Fritz, then number nine, in Washington.
With his victory over Tiafoe, Greek Spor have now also beaten the world No. 11. "I kept believing in myself and staying calm. I did that throughout the match and it paid off. Being able to compete with players of Francis' level shows that I'm on the right path."
Grek Bohr's victory gave the Netherlands a 2-0 lead (Boteach van de Zandschjöld beat Tommy Paul), leading to a win over the United States.
Davis Cup captain Paul Haarhuis concluded on Thursday evening, saying: "Our individual matches were really strong. I am very satisfied with the performance of Botic and Tallon." "Talon reached an incredibly high level against Tiafoe. You can see the self-confidence it has given him this year. Botic has had a tough time in recent months, but it looks like he's back."
Captain Paul Haarhuis's side now have four points in the group and are almost certain of their place in the knockout stage, which will be held in Malaga from 21 to 26 November.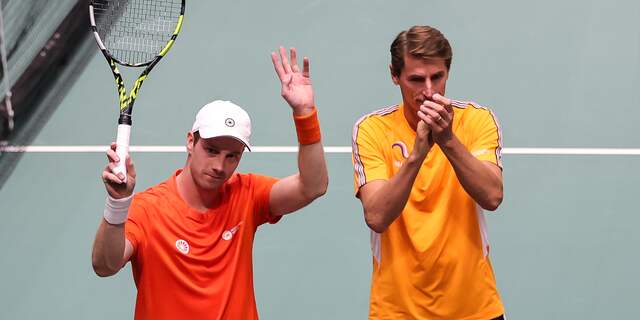 "Professional reader. Award-winning gamer. Zombie buff. Social media junkie. Bacon maven. Web scholar."