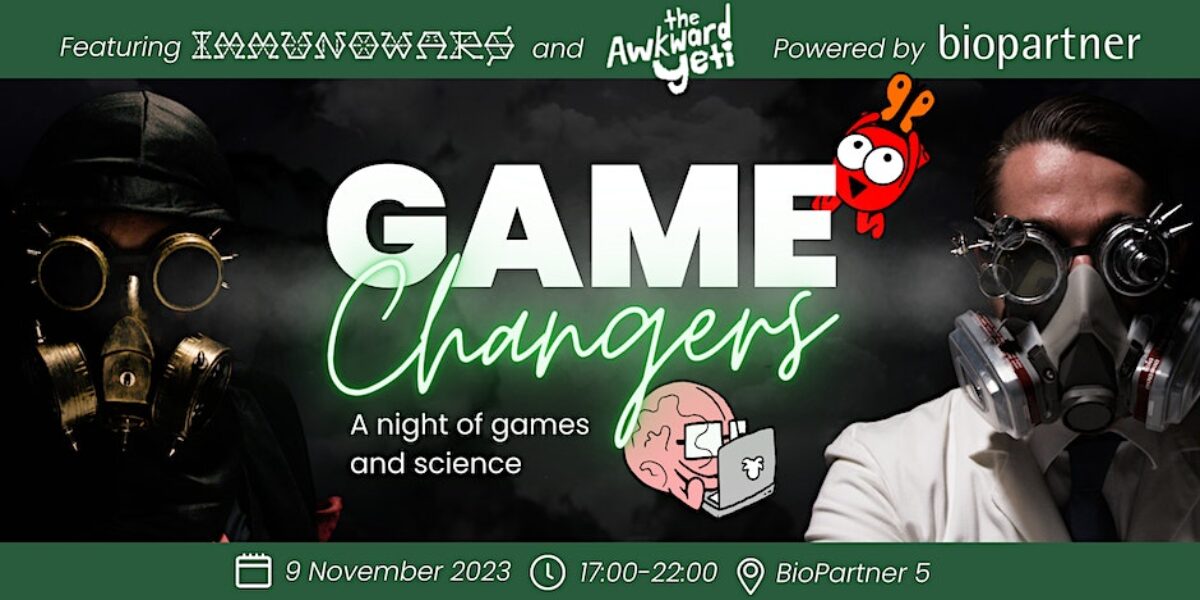 Game Changers: Welcome to the world of games and science!
Are you ready for an evening filled with discovering new worlds and flipping virtual hamburgers? Then come to the Game Changers event at the Bio Science Park in Leiden.
At Game Changers, you can play the latest games that are innovative, scientific and of course fun. From board and card games to digital and virtual reality games. Young developers present their prototypes in the test lab, such as Quantum Chess and Elementary, a card game about elementary particles. You can also play the latest versions of ImmunoWars and
Organ attack in which you discover how the human body works and responds to infection.
As the game changes, educational institutions, game developers, scholars, policy makers, and the public come together. Visitors are introduced to physics, infectious diseases, and the possibilities of virtual reality in a fun and easy way. We show how play enriches education by making it more interactive and engaging
And make it more effective. In addition, we highlight positive effects, such as increased interest in science, enhanced feelings of cooperation and enhanced interdisciplinary networks among all groups involved. In this way we build a bridge between science and ordinary citizens.


location:
Biopartner 5, De Limes 7, 2342 DH Oegstgeest
when:
Thursday, November 9 from 5:00 pm to 10:00 pm

entrance:
Free (Register)
Publication date: October 31, 2023
"Travel enthusiast. Alcohol lover. Friendly entrepreneur. Coffeeaholic. Award-winning writer."