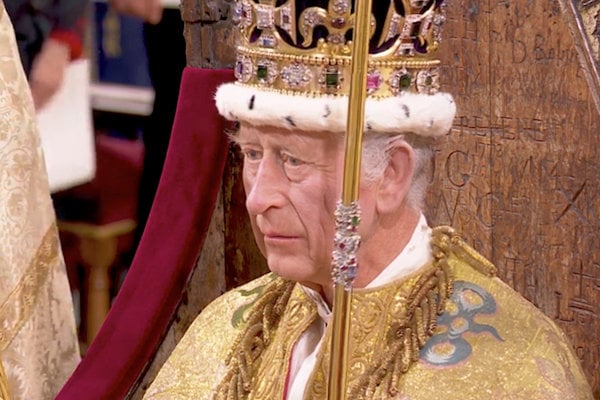 Funny scenes in London where a confused old man claims to be the new king
In London, a man in his 70s gave happy moments today. The old man insisted that he was the new king of England.
London streets are full of fun. As hundreds of thousands of spectators prepared for the coronation of the new king, they put on an amazing spectacle. On the throne sat a bald old man with ears above average, complete with royal mantle and crown.
The confused man jumped out of his skin when he was approached by hasty police officers. In an excited voice he insisted that he was the new King: "I am the new King of England. My whole life has been marked by this day. I am Charles III, your beloved new King."
The audience wasn't just amused. King Willem-Alexander and Queen Máxima could not contain their laughter when the little diminutive man exclaimed, "You cannot take me away! I once married the most beautiful woman in England against my will to please you, my people. For this reason alone I am worthy of royalty."
"Pop culture enthusiast. Unable to type with boxing gloves on. Analyst. Student. Explorer."