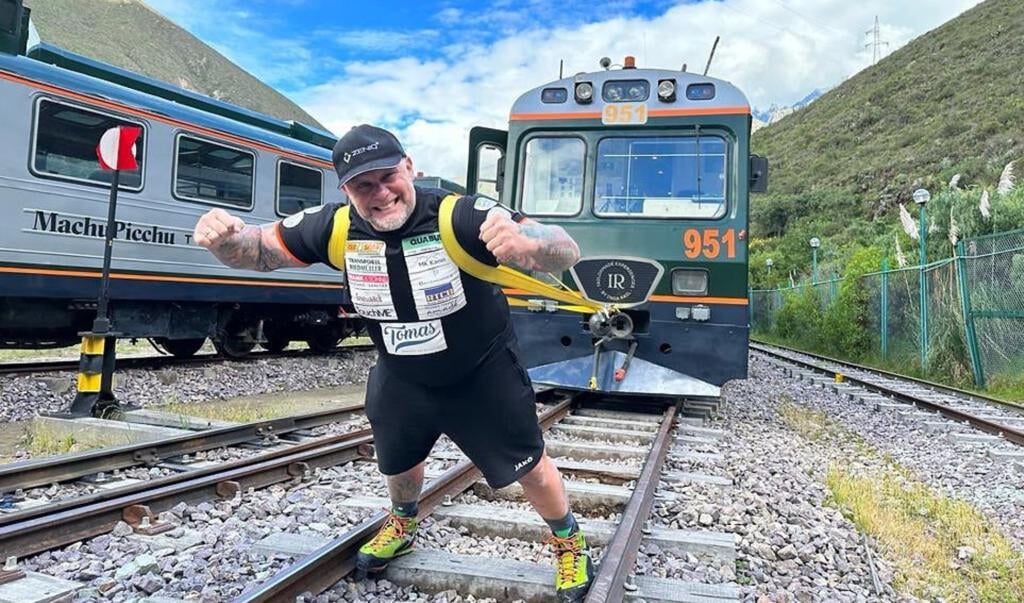 Franz pulls four trucks forward on Sunday
sports

GORREDIJK has seven world records on seven continents. This is the goal of Austrian extreme sportsman Franz Müllner. He wants to take an important step towards achieving this world record on Sunday 11 June (13:00) in Goredic.
Earlier this year, he pulled an 81-ton train at a height of 10.60 meters in Peru, South America, under his own power. The fact that this happened in Machu Picchu at an altitude of 2780 meters above sea level made it even more difficult. Müllner is now in Europe, where he wants to simultaneously pull four jumbo trucks for twenty meters at the Jumbo Gorredijk site. A challenge that no strong man has yet succeeded in.
Molner is a former special force who loves to take on extreme challenges. With 51 official world records, he is the world's most successful extreme athlete, and it's all achieved thanks to his manpower. Molner combines the mental and the physical. In Gorredijk he also wants to involve others in his power demonstrations. Children present are allowed to help. There are also youth teams from football clubs from the area. Moreover, there are plans to have the youth chains compete against each other.
Sunday media progress via sa24.nl/jumbo direct report.
"Professional reader. Award-winning gamer. Zombie buff. Social media junkie. Bacon maven. Web scholar."