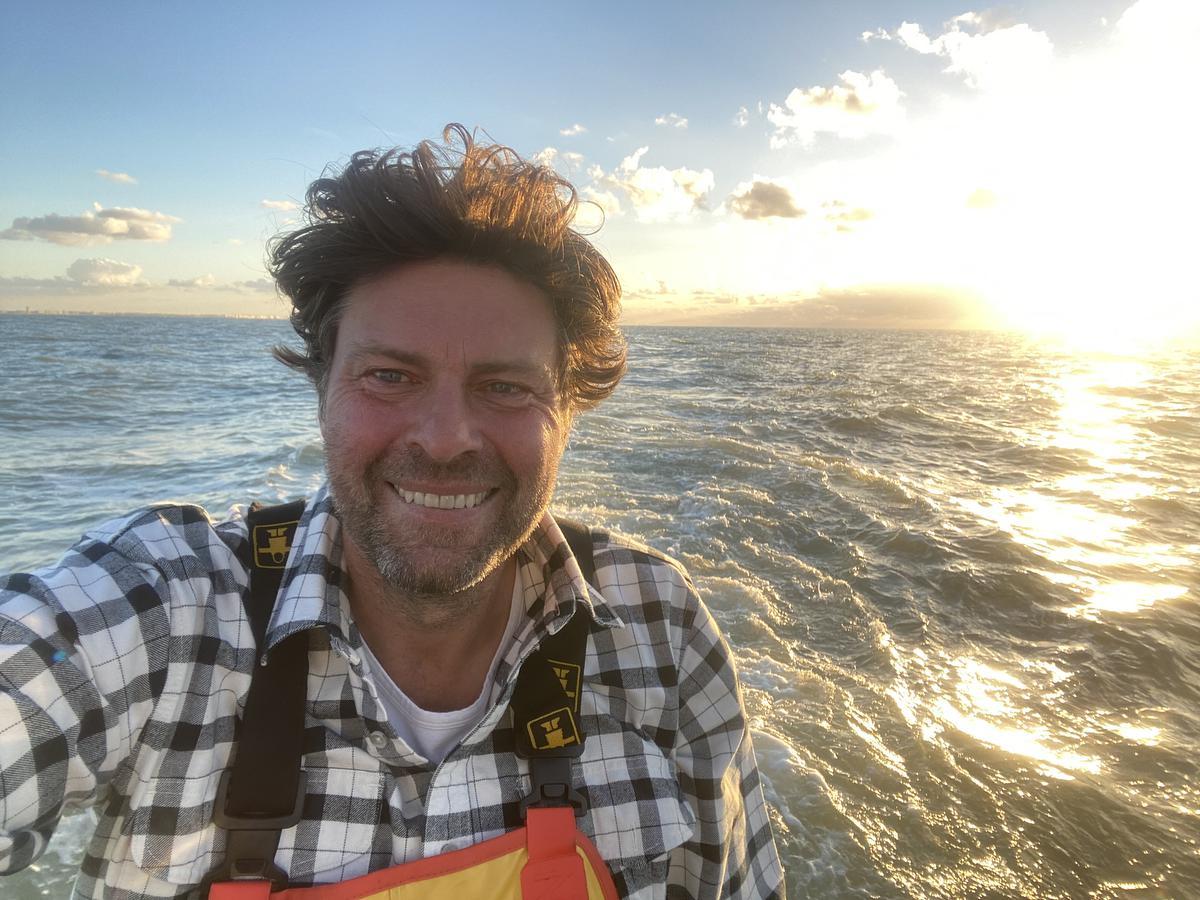 Fishermen catch 10 million euros from an emergency fund, including money for "A Year at Sea" by Wim Lippert
Wim Lybaert's A Year at sea is one of thirteen fisheries-related projects to receive support from the Brexit Emergency Fund. Together, these projects can count on around 10 million euros. This is evidenced by a question from Flemish representative Cathy Coedesser (N-VA) to Economics Minister Jo Bruns (CD&V).
Panenka, the production house behind year at sea who is currently appearing on One, receives €81,000 in support from the fund and that's right, according to Cathy Cooder. Not only do the makers showcase the life of fishermen at sea, but they also hope the chain will convince consumers to trade in more popular fish species like salmon and cod for sustainably caught fish in the North Sea. Just think of haddock, flax whiting or lemongrass. The only one, it seems.
The Brexit Adjustment Reserve (BAR) is a one-off emergency fund set up by the European Union to support the sectors and regions hardest hit by Brexit. Flanders received €223 million from the €5 billion emergency fund. Today, 75 projects have already received money from this fund, including thirteen projects from the fisheries sector. These total amounts represent more than 10 million euros. Ten more fisheries-related files are pending," Coudyser adds.
The most efficient way
These range from support for individual shipowners and mentoring programs initiated by Rederscentrale, to research projects to promote locally caught fish. For example, Rederscentrale receives 320,000 euros for test trips and information for ship owners. "For example, the most efficient route was sought for catching fish in British ports and trucking them to Flemish auctions. Rederscentrale received €248,500 from the emergency fund for this," says Coudyser. In addition, Rederscentrale also organizes group information moments to familiarize ship owners with additional administrative measures that have been in place since Brexit. An additional 71,000 euros have been allocated for this purpose.
Seven million euros have also been allocated for scientific research. "The Ministry of Agriculture and Fisheries has received 600,000 euros to hire additional staff, and the research institutes ILVO and VLIZ will carry out more research on sole and fish species. The aim is to be able to increase the weight rations of these fish species, which are very important for Flemish fishermen, during the negotiations With the U.K. approved four research projects totaling just under €6.5 million.
All told, about 2.5 million euros went to ship owners and fish processing companies. "They can turn to VLAIO to recoup the costs they have incurred since January 1, 2020 to deal with the consequences of Brexit," Coudyser concludes.
"Travel enthusiast. Alcohol lover. Friendly entrepreneur. Coffeeaholic. Award-winning writer."