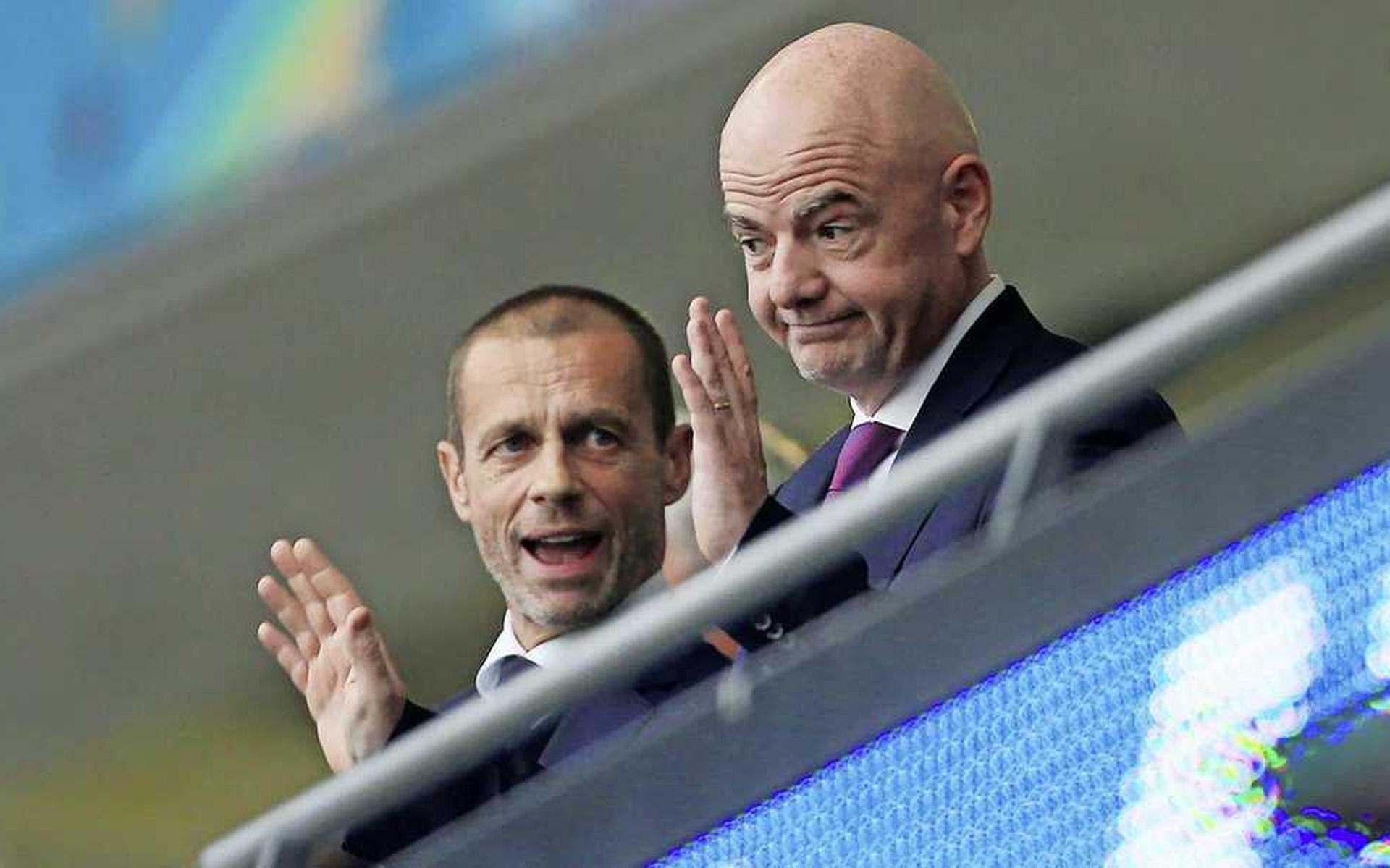 FIFA and UEFA continue to exploit, but players, clubs and leagues are not making their fists
More matches means more income, so big football organizations like UEFA and FIFA are planning more tournaments. For young and old. Meanwhile, player organizations, clubs, leagues and national competitions stand helplessly on the sidelines and clubs are forced to get involved in order to keep their financial house in order.
Every year, a major international study from the international player organization FIFPro arrives in your mailbox. That soccer players are so overburdened with overcrowded programs that a professional soccer player's career is no longer healthy, as evidenced by all kinds of physical injuries and mental problems. It is difficult to find a good work-rest ratio, because it is not only about playing, training and therapy, but also a lot of travel.
enough players
UEFA and FIFA endorse the conclusions that the fixture list is overcrowded, but all refuse to accept anything less. Despite the theft. In fact, more tournaments will be added and existing tournaments will be expanded. More participants means more contests and more money. Enough players, the idea of ​​umbrella organizations. In addition, they generate important votes for referees such as UEFA President Aleksander Ceferin and Gianni Infantino as FIFA President.
UEFA organizes the European Championship, European Championship, UEFA Champions League and Europa League qualifiers. The Nations League has been added for national teams since 2018, and in 2021 the Conference has seen the League of Lights as a younger brother to the CL and EL. Meanwhile, the number of participants in all these tournaments has been greatly increased and new formats will be introduced from 2024, when more matches will be played with the same number of participants.
Lemon
FIFA does not stand still either. In 1974, sixteen countries qualified for the World Cup, and that grew from 24 participants to 32 in the last Qatar World Cup at the end of last year. But there is more capital in the lemon if you squeeze it more and so 48 countries can qualify for the 2026 World Cup in the United States, Mexico and Canada. This means at least forty more matches: from 64 to 104. Of course, more tournament days are needed for this. Where the previous World Cup in Qatar was completed in 29 days, the 2026 World Cup will take no less than forty days.
It affects players, clubs and national leagues. It hardly gives them anything extra in a direct sense and even more penetrating. But FIFA's cash, which in fact provides all these players for free to organize its own tournament, while the clubs as employers are compensated for nothing.
But FIFA is fine. Caterpillar Never Enough has already issued some test balloons, but would like to organize some additional tournaments to generate income, some of which will end up in clubs. The expansion of the Club World Cup, which was a two-legged format, represented a showdown between the South American champions against the European champions. This has now been expanded with champions of other continents. But why not a bigger tournament with many top participants from all continents? In between, there is also a global league of nations that includes the best countries in the world. Because the cash register must ring, right?
After heavy criticism from Europe, from UEFA, the idea of ​​a World Nations League (for now) was dropped. It would dismantle the European Championship as one of UEFA's cash cows.
25 instead of seven clubs
But the biggest world cup for club teams will come from 2025. After that, not seven clubs (six continental champions and the champion of the organizing country), but 32 teams will qualify for the final tournament. FIFA smells money in the Middle East, as they open their arms wide to President Infantino and his entourage. To make them financially and commercially attractive beforehand, especially for European and South American audiences – the two biggest football markets with the best clubs – these two continental confederations are allowed to register twelve and six clubs respectively.
Remarkably, UEFA did not protest the introduction of this new tournament. Whereas he previously defended himself fiercely against the Premier League initiative of big clubs from England, Italy and Spain. In the corridors of the Swiss headquarters of UEFA and FIFA in Nyon and Zurich, people whisper that it is about change. For now, FIFA President Infantino has withdrawn his support in 2021 for a Super League initiative in which he has been closely involved.
In exchange for pulling the plug and blowing up the UEFA Champions League, FIFA is allowed to expand the Club World Cup to 32 participants. It's all the big game of green table managers, who mix players, clubs and national leagues like the greats with pawns on a chessboard. Anything to earn money and votes to stay in power.
"Professional reader. Award-winning gamer. Zombie buff. Social media junkie. Bacon maven. Web scholar."