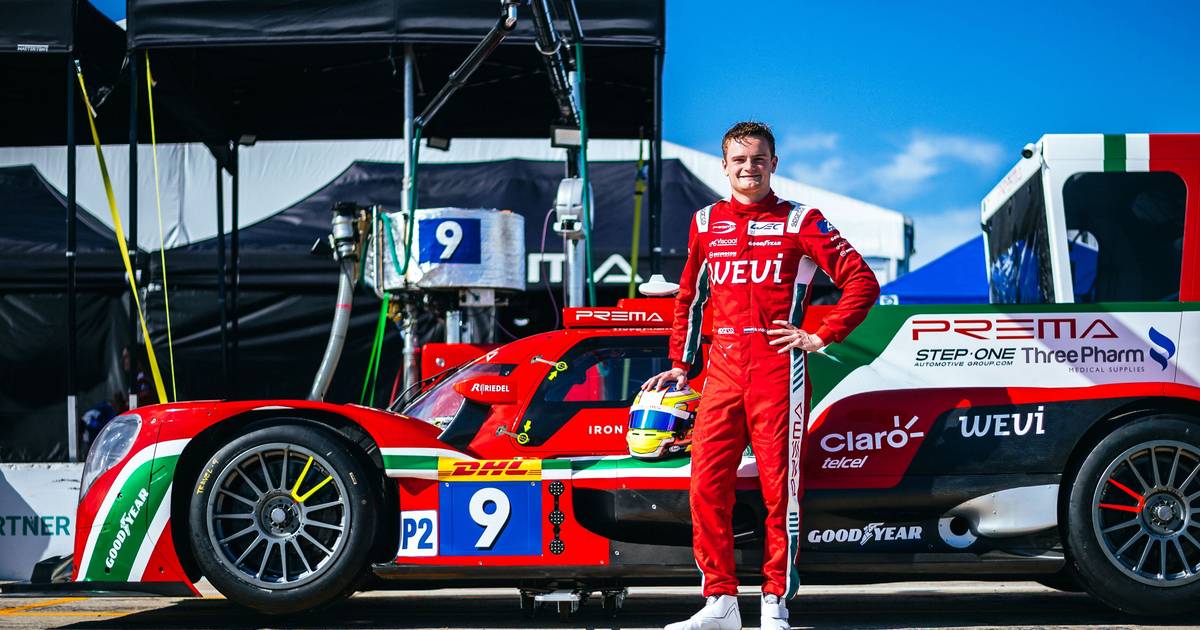 Driver Vizcall from Divente will immediately go on to make his US debut on the podium Play regionally
It's almost time for Bent Viskal. The Albergen-based driver is preparing for his debut in the World Endurance Championship (WEC). The starting race location is a long way from home at Sebring. The goal for Friday's race is clear, as he aims for a podium finish at one of America's oldest circuits.
Vizcal, 23, will drive for Prema Racing this season. Last year, the former driver still competed in Formula 3 and Formula 2, among others European Le Mans Series of endurance racing. Now a new challenge awaits in the WEC. "In the last four years, a Prema driver has always been champion, so let's continue that trend next season," says the American rookie. He hopes to be able to immediately take part in the opening race for a podium spot on Friday (from 5pm Dutch time).



The WEC is the highest attainable class in endurance racing

Curved viscera
"But you didn't just win this class. The race at Sebring is very long, at least a thousand miles (sixteen hundred kilometers) and of course anything can happen", says Vizcal. "The WEC is the highest attainable class in endurance racing. The LMP2 class in which I compete consists of eleven competing teams. Our aim is to secure top three positions and deliver consistent results. That way we can compete for the biggest prize at the end of the year," he said.
Old Acquaintance
At Prema Racing, Vizcal meets an old acquaintance. Filip Ukrain, who was allowed to fill in twice at Viscal's previous employer Algarve Pro Racing at the end of the 2022 ELMS season, will join the Italian team, so he will once again be Tucker's colleague. The pair will be joined by the experienced Andrea Caldarelli in the WEC season opener in the US.
Is Unlimited Access to Showbytes Free? What can!
Log in or create an account and never miss a thing of the stars.

Yes, I want unlimited free access
"Coffee fanatic. Friendly zombie aficionado. Devoted pop culture practitioner. Evil travel advocate. Typical organizer."