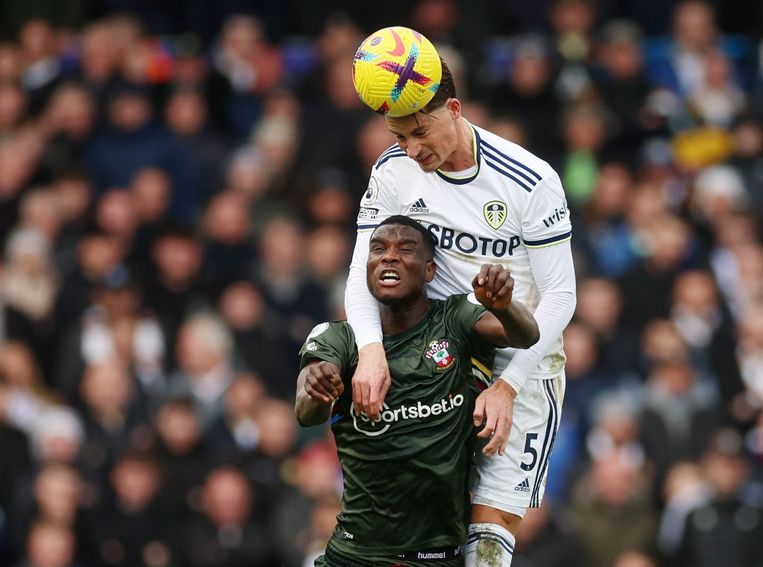 "Doesn't it make sense to get rid of the heads?"
Swedish researchers from Karolinska University published this in the medical journal earlier this week scalpel A study in which they compared the brain health of 6,000 Swedish first-division footballers with a control group of 56,000 non-football players, between 1924 and 2019. They found that 9 percent of first-division footballers developed dementia, compared to 6 percent in the control group.
The difference in brain health between field players and goalkeepers was also examined: field players appeared to have a factor of 1.6 increased risk of Alzheimer's disease and other forms of dementia compared to the control group, and goalkeepers (who rarely headed) did not have an increased risk of developing Alzheimer's disease. or dementia. According to the scientists, their research supports the hypothesis that heading explains increased risk in field players.
Neuroscience professor Paul Boone (UZ Gent) wasn't surprised at all. "We know that repeated cranial trauma leads to cognitive decline, which can be linked to dementia."
Repetition is the most important factor

How often do you have to think, with what intensity and from what age to suffer brain damage that can lead to dementia is a logical but not easy question. "The most important factor may be repeated minor trauma, not its severity. After all: in the event of major trauma, you will suffer immediately and likely not come back with your head. Recurrence is the most important factor and known phenomenon, so we advise against repeated headlines. It is simply that Not good for the brain and we can assume that the effect is worse if you start early, also because the brain at a very young age is more susceptible to damage and brain damage is irreversible.
In fact, we should see headlines as deliberately provoking an effect on the brain that could lead to brain damage. We must therefore ask ourselves whether we can limit the handling of the new rules in football, or even abolish them. Football fans will stand up, but it's an open question."
The message is clear: Impact on the skull, whether via the head or for any reason, is detrimental to brain health. Certainly with repeated effect.
Low skilled footballers?

Neuroscience professor Sebastian Engelborgs (UZ Brussel, VUB, UAntwerp) points out that the Swedish study reveals only a slight increased risk of dementia in soccer players. "There is a 1.6 times chance in the field players studied compared to the control group that the APOE gene increases the risk of developing Alzheimer's disease by 4 to 12 times. Second, based on this study, you cannot check other risk factors for dementia, such as education level. "If a significant proportion of the football players who were followed had a lower level of education, that plays a role in the risk of dementia. So there is no causal relationship between head and dementia, although we cannot rule out the possibility of one."
from earlier A Danish-American study It found that even a mild concussion can lead to a 17 percent increased risk of dementia. The younger a person has a traumatic brain injury, the greater the risk of developing Alzheimer's disease or other forms of dementia. At least in the UK, players under the age of 11 are no longer allowed to head to training since 2020 and their heads between the ages of 11 and 16 must be introduced progressively.
According to Engelborghs, the evidence is currently too low for it to prevent head popping, even in young children. "But we can recommend that you be very careful in handling it and point out the potential increased risks."
"Professional reader. Award-winning gamer. Zombie buff. Social media junkie. Bacon maven. Web scholar."