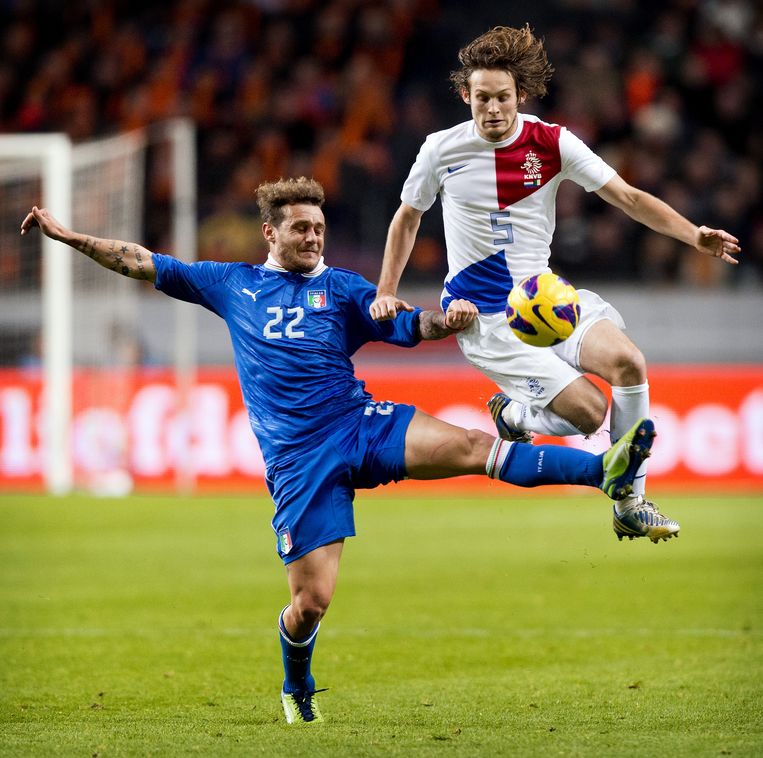 'Delighted to break Paolo and Cesare Maldini's father-son record'
1. Introduction against Italy
"When I made my debut at Orange I was already very old. Almost 23 years old. That's why I never thought I would reach a hundred internationals. The first was against Italy, on February 6, 2013 in Amsterdam. It was 1-1, my direct opponent was Alessandro Diamandi. That I have the first orange shirt at home. For some reason I have about fifteen shirts from special matches. For example, my debut shirt at Ajax hangs in the middle. We won the Europa League final with Manchester United against Ajax. I asked Maxwell for one in particular because I was a young man. He was my idol as a player.
2. 5-1 with two assists against Spain at the World Cup
"These top 5 definitely include many World Cup matches. It is a very beautiful stage. First, of course, Netherlands – Spain in 2014. I've said it before: Robin van Persie gets past with his diving header, it changed my whole life. Highlights are often passed over in annual reviews and retrospectives, not just because Manchester United were relegated after the World Cup, but because the entire world watches such a tournament. Little known was that I also had a second helping that night. Not a bad ball, if I do say so myself, haha. And crucial as Arjen Robben made it 2-1 shortly after the break.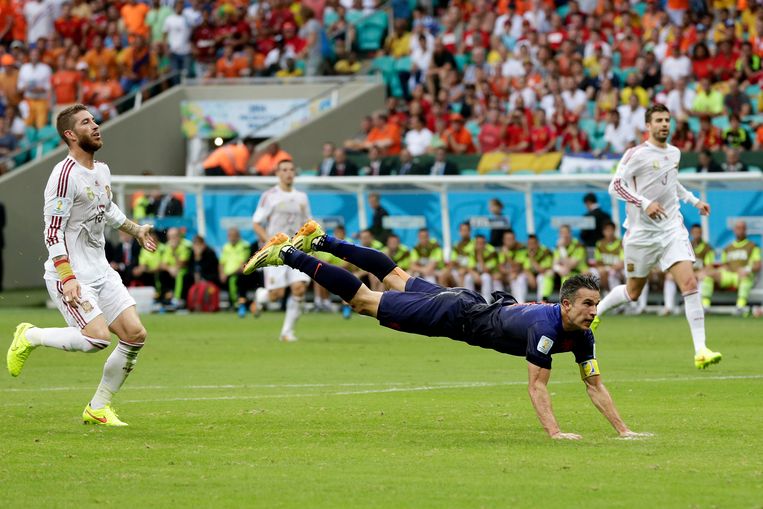 3. Brazil – Netherlands, bronze and scored right

"The World Cup in 2014 was really a big highlight. I can mention Netherlands – Mexico, for example, from 0-1 down to 2-1 ahead and still in the quarter-finals. But the third game on this list is against Brazil. Playing against Brazil is special, but we are now We beat them in their own country and won bronze, 3-0. I scored a goal myself. A goal on the right, and my father is on the bench as the national assistant coach.
"What I heard later was that we broke the father-son world record of Cesare and Paolo Maldini. They once reached a World Cup quarter-final with Italy in the 1998 World Cup. We have now moved on to the semi-final spot and then to 3rd place. It is not an achievement. Will break again soon. Good isn't it? All in all, a childhood dream come true.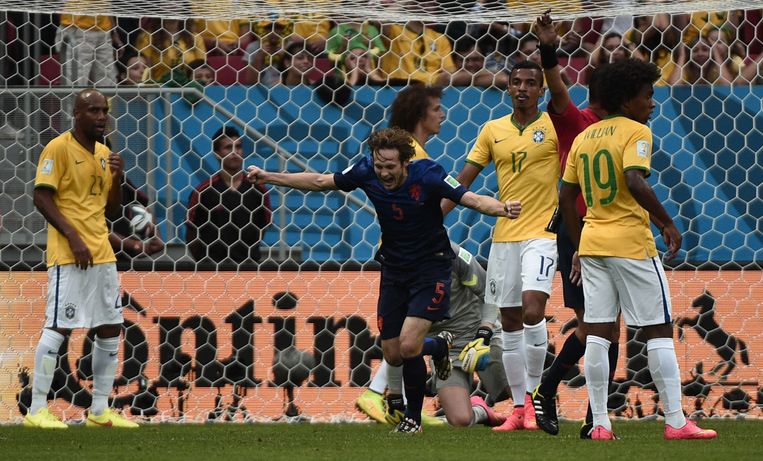 4. Anti-US sentiments at the last World Cup
"I would put this match from the last World Cup in it. I scored three times for Orange, two goals in the World Cup. It stirred up a lot of emotions against America. There is a photo on the side Along with my father. You could see it was affecting both of us a lot at the time. It happened during a difficult period with the turmoil at Ajax leading to my departure after the World Cup. Orange and the World Cup were a shop.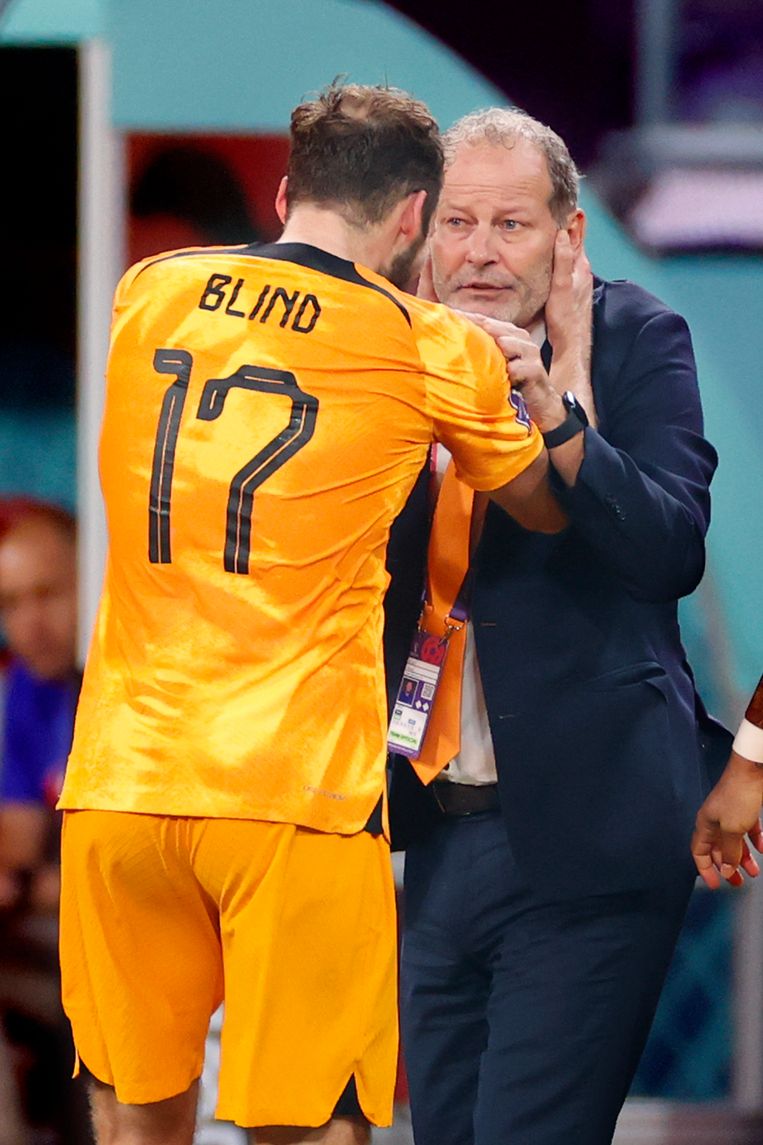 5. Captain vs England at Wembley
"And then I have to pick one more. Coincidentally I'm torn between two international matches against England. One is the 2019 Nations League semi-final under Ronald Koeman. Amazing match. Amazing atmosphere in Guimarães. And we won and got to the final. But I'm still England from 2016 – I choose the Netherlands and played at Wembley because I was captain for the first time in that tournament, with my father as the national coach. That tape should be somewhere at home, a memorial. It was 1-2 for us and Vincent Johnson scored with a penalty.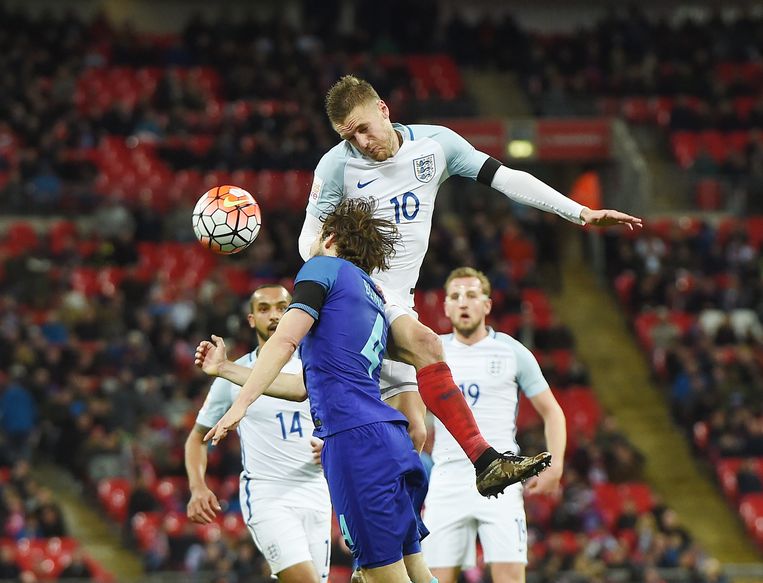 6. Match I'd Forgot and The Future:

"I've been with the Orange for ten years now and we've missed two games in that period. It's always hard for me to accept that. It's always going to be a stigma, yes, it feels like that. In 2015, in the middle of that period, we had a night where everything went wrong, we were 3-0. We lost in Turkey. It was one of the worst international matches for me personally. Is it true that I knocked on my father's hotel door at night to apologize? Yes, that's right, yes. I took it very seriously and felt responsible. He was seen as the national coach when we lost.
"All I ever wanted was to be a reliable player for Orange. I did everything I could to be fit and be there for a hundred internationals. Never canceled with pain. I'm still working hard for my place at Orange. I can share the experience in a slightly different role. Ronald Koeman called me. , we talked about it. No doors are closed on the way to Euro 2024, he said.
"Coffee fanatic. Friendly zombie aficionado. Devoted pop culture practitioner. Evil travel advocate. Typical organizer."