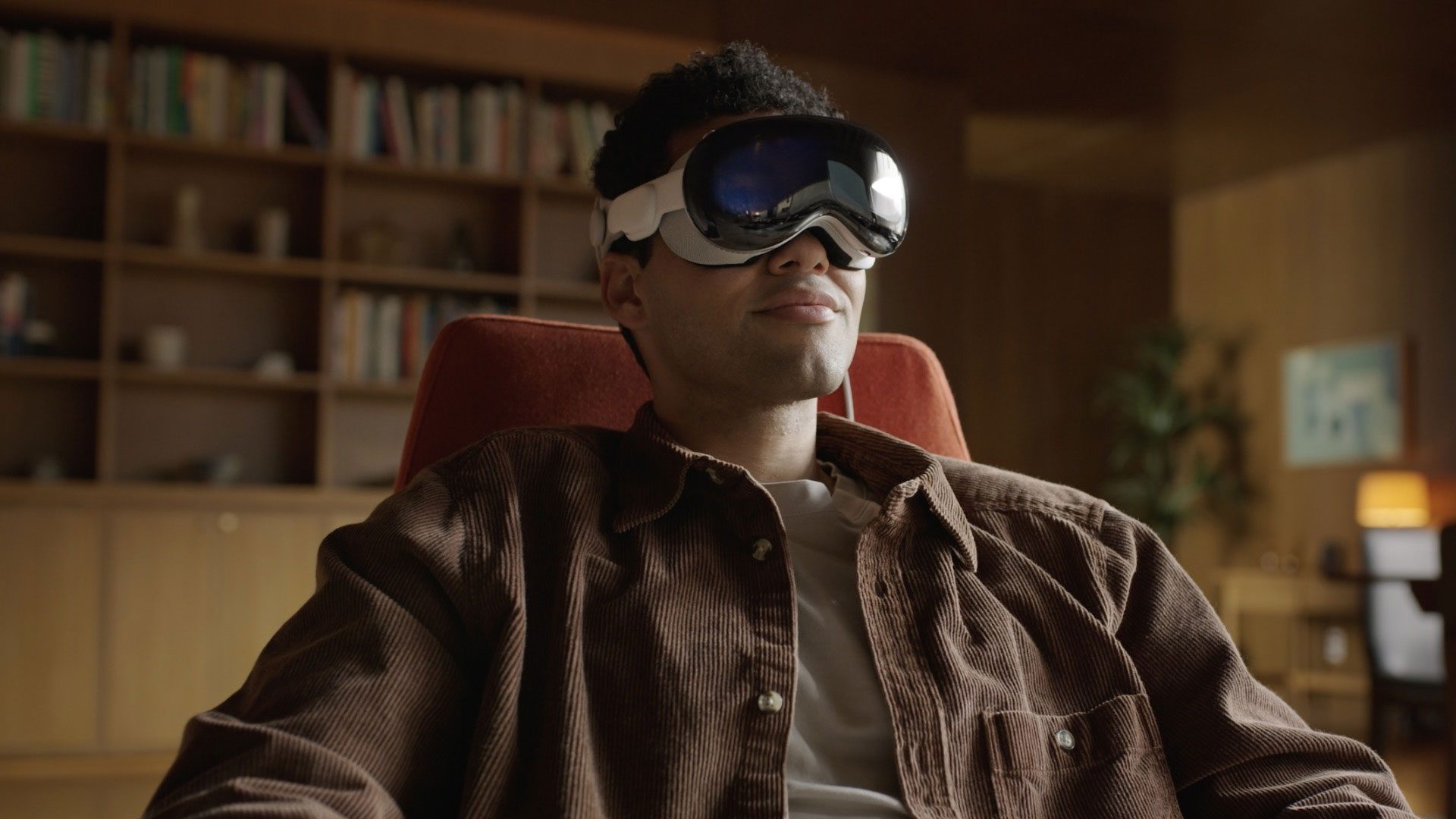 Apple Vision Pro and VisionOS: Everything you need to know
The Apple Vision Pro is a mixed reality headset that, according to Apple, seamlessly blends the digital and real worlds. Although the glasses are mainly presented as augmented reality glasses, you can also experience virtual reality with them. That's also why this is a mixed reality headset: You can do a lot more with it than with traditional VR glasses. You can operate the glasses without external aids and move, produce and act based on your eye movements, hand movements and your voice. But if you wish, you can also connect a keyboard and mouse.
Think Magic Keyboard and Magic Trackpad, which work completely wireless via Bluetooth. In addition, it is possible to connect your Mac to the Apple Vision Pro and hundreds of thousands of popular iPhone and iPad apps run instantly. By moving your fingers up or down, or by pinching or snapping, you can launch apps, just as you would (more or less) on an iPhone or iPad. While using goggles, you can always see your hands in the field of view, as there are cameras pointing down.
Apple Vision Pro with frosted glass and an aluminum frame
The front of the Apple Vision Pro is made of frosted glass that blends into an aluminum frame. The glasses contain five sensors, twelve cameras, and two screens, both of which display 4k images. There is also a computer that is kept cool by a fan. As with the PlayStation VR2, the headband is incredibly flexible. Because of all kinds of (modular) items, you can probably find the one that best fits your head. If not, you can even swap out the headband (as it's nicely called).
If you already wear glasses yourself and want to try out the Apple Vision Pro, you should use magnetic inserts from Zeiss. The headphone battery lasts up to 2 hours. This is not at all long (sometimes not enough to watch a movie), but you can also use the device when using a plug. Then you can use Vision Pro for as long as you like. It's also nice to know that you can always look through the goggles (for AR effects), but it's also possible to completely immerse yourself in virtual reality.
People around you can always see what you're doing. When mixed or augmented reality is activated, people can still see your eyes. But when you have a virtual reality experience, the screen will protect your eyes. This is done using a system that Apple calls EyeSight. Furthermore, the system can create a character; A digital photo of your face, which you can then use during meetings. Apps you use anywhere around you can be placed in their windows, since the interface is completely 3D.
Apple Vision Pro runs on VisionOS
Apple calls that interface VisionOS. This is also the operating system that the Apple Vision Pro runs on. When you wear the glasses, you will see icons appear in front of your face (this is the main menu). And if you activate something, the glasses open a window. You can place that window anywhere you like. When you focus your eyes on a field of text and start speaking, the glasses automatically fill in that field. But you can also use your fingers to select apps and options (by pressing) or scroll through content (by moving them up and down).
During the Apple Vision Pro demonstration, Apple showed an example user scenario. The screen displays an article a person is reading via Safari, while windows with messages are next to it. Meanwhile, you can also see the environment around you, such as a table. So don't always be fully enclosed with the headset on (unless you explicitly want to). Although the glasses and VisionOS will be used mainly as productivity tools, entertainment is also important. So you can watch movies on as big a screen as you can.
And if you want you can even change the background. This could be the real world, or maybe a cozy mountain. You can watch movies in 2D, but also in 3D. Disney, among others, is working on all kinds of content for the device, of course based on all of its brands. Think Star Wars, Marvel, and National Geographic. Disney + will also be immediately available to people who decide to purchase the Apple Vision Pro, so by no means will you be short of content. You can also enjoy games. Play over 100 Apple Arcade games and connect external controllers.
Create 3D images and own the App Store
Since the Apple Vision Pro has 3D cameras, you can also take 3D photos and videos yourself. Of course you can then only watch it with the headset on. The glasses can also count on their own app store, which contains all kinds of apps developed specifically for the new platform. Think especially about applications that can help you with your work (such as Microsoft Office), but also with entertainment. We'll have to wait and see what the developers come up with. But one thing is certain: exciting times are coming, full of creativity and imagination.
Apple Vision Pro is scheduled to appear as early as 2024. At the moment, the glasses with VisionOS will only be released in the United States. But over time, other countries will follow suit. At the time of writing, it is not yet clear when the Netherlands and Belgium can receive the Spectacles. We know what the headset should cost, and it's $3,499. Just over 3,200 euros transferred at the moment. But this amount does not include VAT. If we add that to it, we come to a sum of approximately 4,000 euros. Are you going to do that?
"Travel specialist. Typical social media scholar. Friend of animals everywhere. Freelance zombie ninja. Twitter buff."