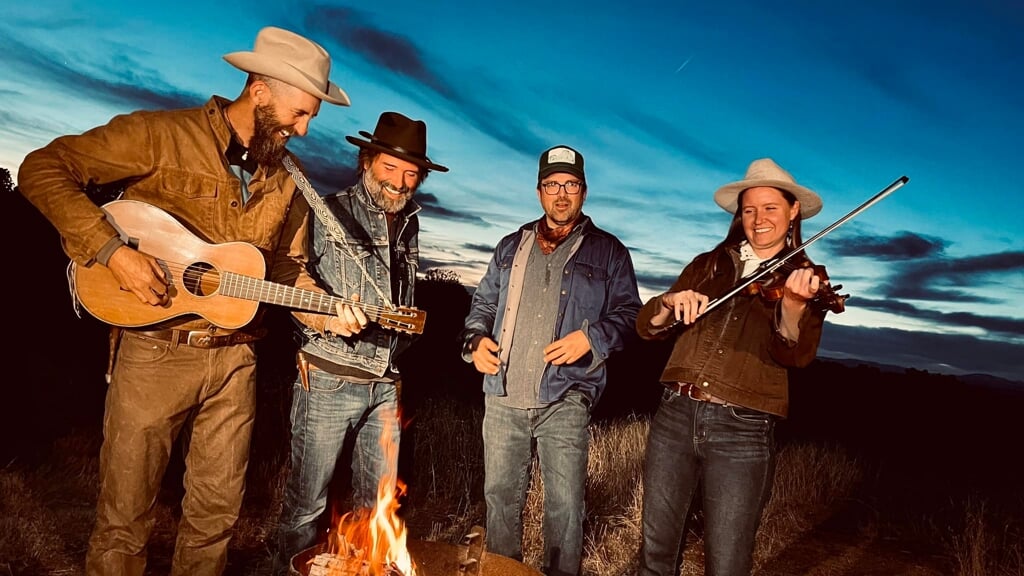 A musical tour of South America on T Deal
February 24, 2023 at 7:10 am

Music

Bennekom American guitarist and banjo player Bart Edrington V (fifth) and his band The Blackbirds will be coming to Farm Hogelham on Wednesday 1 March for a concert on the Live Stage Marnix.
Bart Edrington V was born in Alabama and grew up in Tennessee, the birthplace of many musical styles. Country, blues, bluegrass, Cajun, Bart Edrington V has incorporated all the traditional genres into his narrative songs. His style as an instrumentalist is heavily influenced by Doc Watson and Mississippi John Hurt. In his lyrics, Bart Edrington V takes you on a road trip through the Appalachians, the vast prairies of Kansas, the desert of New Mexico, and the Mississippi Delta.
Bart Edrington V has eight albums to his name and works with Boris McCutcheon in his own band The Blackbirds and The Hath Brothers. The concert at the Live Stage Marnix was part of a European tour during the release of the latest album 'Burn You Up'. Bart Edrington V (banjo, guitar) is joined on this tour by Bill Palmer (bass), Jim Palmer (drums) and Carina Wilson (violin).
Music lovers
Concerts at Live Stage Marnix are better attended than ever, even though many stages are struggling to fill the halls again. In addition to good bands and excellent sound technology, visitors also appreciate the homely atmosphere with comfortable seating areas and good catering. The monthly concerts have become a meeting place for music lovers from across the region.
Bookings: Bart Edrington V & The Blackbirds, Wed 1 March, Hogelum Farm, Edesweg 122, Bennekom. Starts at 8.15pm, doors open at 7.30pm, entry €15. Advance ticket sales at Farm Hokelam or via [email protected]
Allowance Live Stage offers the reader of Marnix, Ede Stad or Bennekoms Nieuwsblad the opportunity to socialize without obligation. If you haven't attended Live Stage Marnix yet, send a message to [email protected] no later than February 26th. More information at livestagemarnix.com
"Coffee fanatic. Friendly zombie aficionado. Devoted pop culture practitioner. Evil travel advocate. Typical organizer."